Air Conditioning Maintenance Services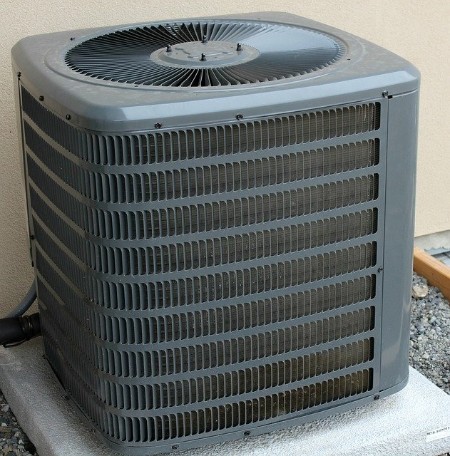 As with any machine or piece of equipment, periodically assessing the performance of an air conditioning unit can reveal problems before they need larger repairs and replacement services. Routine maintenance can also help your units run longer and more efficiently, bringing down costs over the lifespan of your air conditioning unit.
How Much Does Air Conditioning Maintenance Cost?
Our Annual Energy Conservation Agreement is only $199 for the first system and $139 for each additional system. In addition to the many benefits of having two regular preventative maintenances, our loyal annual agreement customers get a 10% discount on all flat rate parts and repairs!
Contact Greener Solutions Air to schedule service from licensed professionals around Jacksonville today!
Is Your Air Conditioning Company Trustworthy? Ask us For A Second Opinion
At Greener Solutions Air, we strive for ethical maintenance. We do not want to charge our clients for unnecessary work or mask our routine maintenance as an opportunity to upsell repairs or replacements. Often, our clients call us for a second opinion on the services and charges they are quoted from other companies only to learn that they are being charged for unnecessary work. We are happy to provide a second opinion to anyone who needs it. Below, we have compiled common advice below from the experiences of our past clients.
What does AC Maintenance cover?
Many air conditioning companies have a 20-25 point checklist which may take 10-30 minutes to run through. Our preventative maintenance checklist has 70-80 points, depending on the season and takes 45-60 minutes to complete. We take our time to make sure you are getting a thorough maintenance visit.
Does Your Maintenance Specialist Use a Scale When Measuring and Charging Refrigerant?
Yes, we use scales to measure and charge for the refrigerant. It is shocking to know how many maintenance specialists do not even know how to use the proper equipment when charging your system with refrigerant! Most do not keep scale in their service truck and have not used it since they were in certification training. How would you like to pump gas into your car and have the guy at the counter give you a random amount without showing you how many gallons you pumped? That is what happens to so many people when a technician charges them for refrigerant without measuring how much he put in their system. Not to mention, it's not good for the system to be over or undercharged. If your maintenance specialist charges your system but you do not see a scale under the canister, consider that a red flag!
Beware of Low Costs For Maintenance Visits:
Many companies disguise a sales opportunity as a low-cost routine maintenance visit. Frankly put, they use maintenance as a reason to get into your home and try to sell you something you likely do not need. Sadly, many air conditioning companies offer employees very low hourly pay rates with a high sales commission.
Our maintenance specialists are not paid any kind of commission. They do not have the incentive to sell you anything. That is by design. We do not want to create an atmosphere that encourages employees to take advantage of customers.
---
Service Areas:
Orange Park, FL
& The Surrounding Areas