Air Conditioning Installation For Orange Park, FL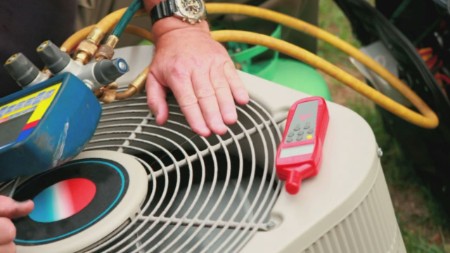 High quality AC installation services from experienced professionals. We are not just an HVAC company that comes in and installs your air conditioning and then calls it a day. We are true experts in the HVAC industry. We understand the flow of energy throughout the home and how it behaves. Having a cooling system is just a fraction of the puzzle. There are many other factors that can determine the eventual outcome of your energy bill vs how comfortable you are. This is why we not only provide you professional AC installation, but also offer home energy audits. With these deep home energy audits, we can truly test and understand the flow of energy, identifying shortcomings and mapping out areas of improvement.
Second Opinions
With the knowledge we possess, we often get customers asking for second opinions on prices that previous companies have quoted installation service at. But how many of them would take the time and have the expertise to perform a deep home energy audit? With the amount of audits we have done over the years, we can truly identify the proper pricing for AC installation within the home.
Residents of Orange Park, FL can have peace of mind knowing that they are getting the absolute best quality service for their hard earned money when you rely on Greener Solutions for air conditioning installation. Whether you are building a new house or you need an old system replaced, our professionals will get the job done right the first time so you can begin on energy savings quickly.
Contact Us
For more information on our AC installation services, please contact us. We can also further discuss our energy audits if that is an option you are interested in as well. We look forward to making a difference in your home!
---
Service Areas:
Orange Park, FL
& The Surrounding Areas