AC Installation Atlantic Beach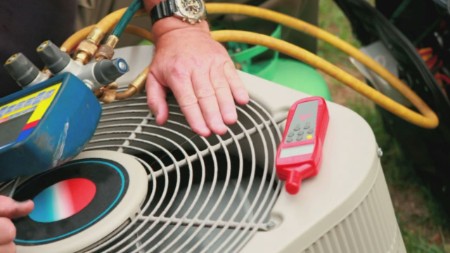 Looking for high quality AC installation services in the Atlantic Beach area? Rely on Greener Solutions.
We provide excellent AC installation services into your new home or can replace your old, existing system. If you need AC replacement, we will carefully replace your old system and install a brand new, energy efficient system in place so you can pick up where you left off, and get better results. Older units often become a liability with frequent repairs and inefficient operation. To help you proceed with greater confidence, we offer second opinions on other contractors recommendations about replacing your air conditioning system.
When Is It Time For AC Replacement/Installation?
Our professionals will diagnose the state of your AC system to determine if it is in need of complete replacement. All the lifespans of different systems are unique, but a good rule of thumb is to compare the cost of repairs vs purchasing a new unit. If your cost of repairs become more frequent and you believe you may benefit from new AC installation, then it is a conversation worth having. Our team will be honest and upfront about our recommendations and what we think will benefit your unique situation.
Benefits of New AC Installation
Of course, with a new air conditioning system you will be getting a machine that hasn't been strained with years of work. You will be able to enjoy a fully functioning, efficient AC system with high energy efficiency and long life ahead of it. Of course, as we mentioned before, wear and tear will eventually happen. However, our maintenance plans are a great way to extend the efficiency of your system and promote longevity. You will also get the benefit of lower utility bills due to a brand new systems energy efficiency.
Contact Us
If you are in the Atlantic Beach, FL area, call us today or schedule an appointment for AC installation services that you will enjoy on the hottest of days. We also provide energy audits and long distance consulting as an added benefit of choosing Greener Solutions Air. We look forward to serving you!
---
Service Areas: