Air Conditioning Installation For Fruit Cove, FL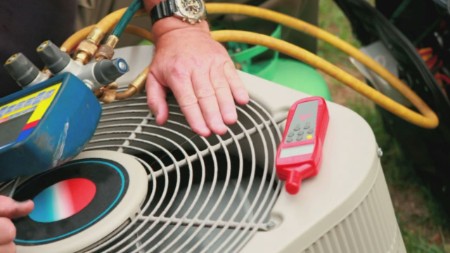 Looking for high quality AC installation services in the Fruit Cove area? Rely on Greener Solutions Air. We can reliably put in new air conditioning systems into your new home or replace old existing systems that have been worn down. If you need replacement we will recommend that. We can also repair air conditioning systems, however, there often becomes a point of no return with old air conditioning systems, and you will want to get that replaced. We often provide second opinions, aiming to bring you the best price possible.
Our air conditioning installation services are done quickly and efficiently, minimizing any disturbances to your home. When you rely on Greener Solutions Air, you get true professionals who have expert knowledge of the industry and years of experience completing many projects for a variety of clients.
Benefits of New AC Installation
You will have the benefit of the latest technology in air conditioning to enjoy right off the bat. A lot of air conditioners are now built with energy efficiency in mind and prioritized. With improvement of technology, air conditioning becomes more efficient for longer term savings through reduced energy consumption. Your home will be cooler and more comfortable. You will also have the added benefit of lower maintenance costs and less frequent need for maintenance or repairs. We still require regular preventative maintenance, but you will likely have far fewer issues with a new AC installation rather than fixing an old system over and over again.
Contact Us
Call us today or schedule an appointment for AC installation services that you will enjoy on the hottest of days. We also provide energy audits and long distance consulting as an added benefit of choosing Greener Solutions Air. We look forward to serving you!
---
Service Areas:
Fruit Cove, FL
Jacksonville, FL