Air Conditioning Repair Services For Jacksonville, FL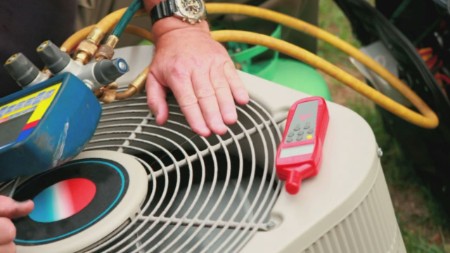 Staying at home or working in an office should be comfortable all year round. In Jacksonville, this means you will need the help of an air conditioning unit that brings cool air to your living space. If you find your home or office becoming unbearably hot and the temperature in your home does not decrease, you may need repair services.
At Greener Solutions Air, our technicians conduct repairs that take into consideration your entire home or office. We evaluate each room to find spaces that may be cooler or hotter than others, to engineer temperature control that evenly distributes cooling and heating across every square foot.
When Should You Schedule Air Conditioning Repair?
Along with a machine making loud noises and not turning on at all, scheduling repairs can also help your air conditioner perform more efficiently. If your air conditioning unit is not effectively cooling down your home or office, you should consider having a technician look at your cooling system. Additionally, you can also consider scheduling a consultation to improve the efficiency of your air conditioning system.
Need A Second Opinion About A Repair Quote?
We are happy to provide second opinions for any repair quotes you may have received from another company. We have many customers who have called to ask for a quote that they were not fully comfortable paying for. We strive to offer transparency to our customers and give all the information they need to make the right decision about any repair services.
Contact Greener Solutions Air to schedule service from licensed professionals around Jacksonville today!